Mercedes-Benz Brake Repair near Me

Whether it's your morning commute, touring the area for a fun night out, or taking on new adventures on the highway, there are plenty of occasions for you and your Mercedes-Benz car to go for a spin. With so much to do and explore near Hanover, Plymouth, and Braintree, Massachusetts, it's essential to stay up to date with proper maintenance and service from a team of experts.
If you're looking for a Mercedes-Benz brake repair near me, then our service center is your helpful destination. Our team is well-versed in all things automotive, and they'll make sure your ride gets the attention it needs.
Read on to learn how our team can tend to your vehicle's brakes and when to schedule your next appointment!
---
How Your Mercedes-Benz Brakes Work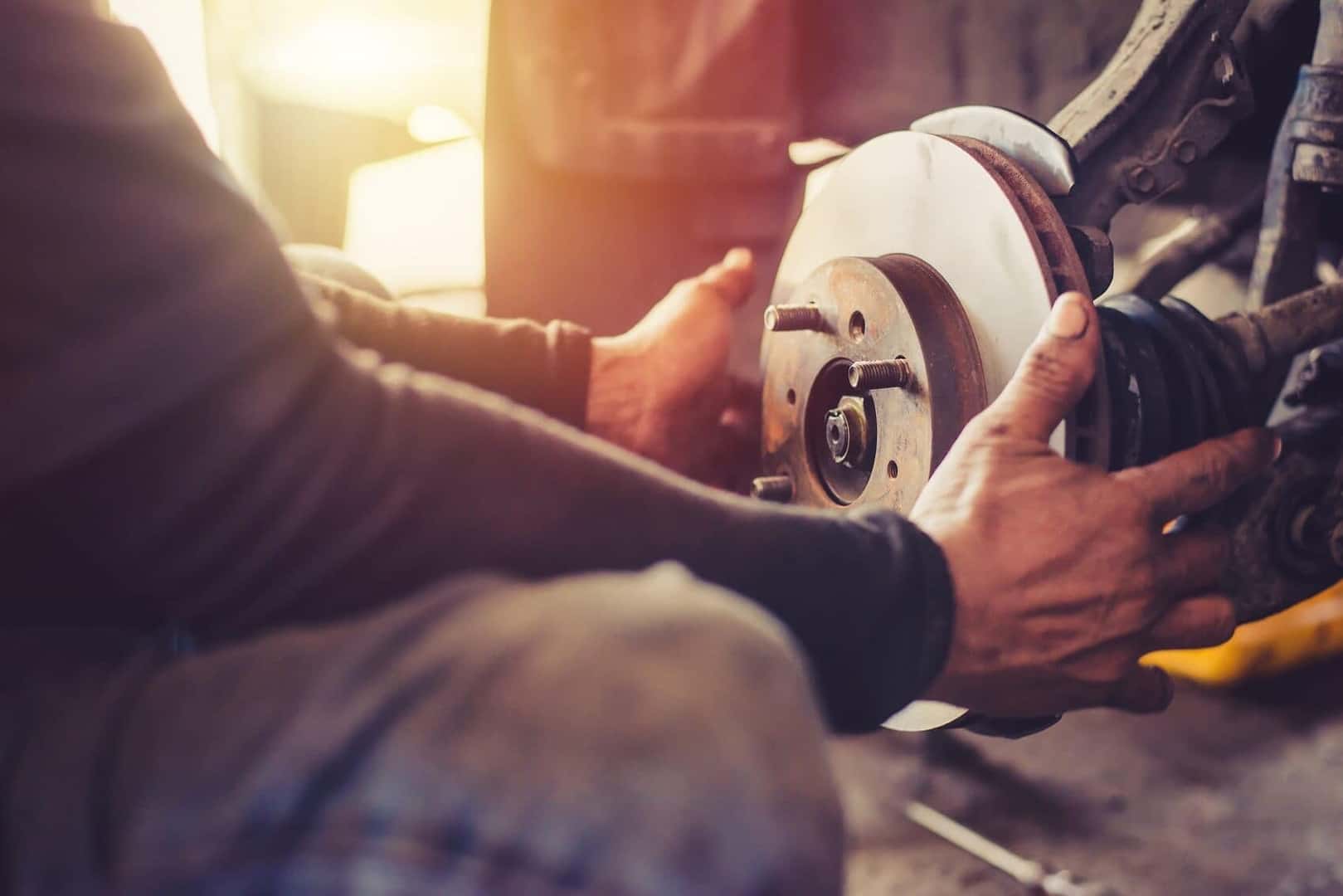 Your Mercedes-Benz hydraulic brake system is used every time you drive, from the moment you take it out of "Park" and all throughout your entire commute. This makes it one of the more frequently used systems in your car, and it's all dedicated to your safety. Anything that's put to heavy-duty tests this often will experience some wear and tear over time, which is where brake maintenance and repair services come in.
When you press down on the brake pedal, you transfer the pressure from your foot into the brake fluid line. This middleman is what connects your pedal to the wheels themselves. Brake fluid at optimal pressure lets you brake smoothly and safely.
Brake pads are what make contact with your wheels to slow them down. Healthy brake pads create friction to slow the rotation of your wheels steadily when needed. As you can imagine, rubbing up against fast-spinning tires will wear down these brake pads—that's when it's time for brake service.
---
Professional Brake Service at Mercedes-Benz of Hanover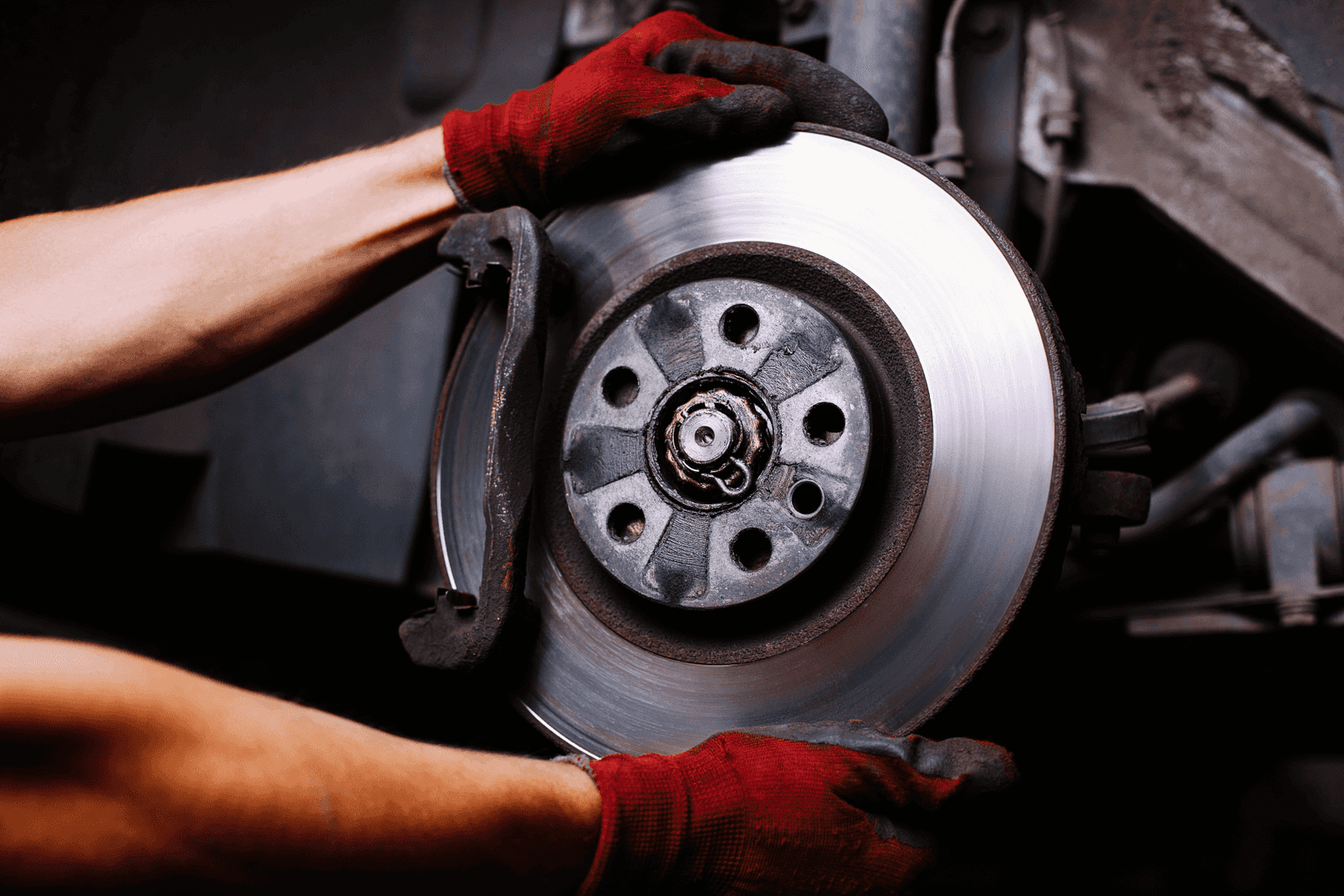 With so many moving parts that work together to keep your travels safe, it's more crucial than ever to keep up with brake maintenance and repairs. Luckily, it's easy, thanks to our state-of-the-art service center.
Our team of certified technicians specializes in brake upkeep, inspections, repairs, and replacements, so you and your luxury vehicle can stay on the road for longer. Using the latest diagnostic technologies, they can pinpoint the root cause of any brake issue and do what is needed to get them back to perfect working order.
Our team only uses genuine Mercedes-Benz parts when replacing any component in your model's braking system, whether it be a brake pad, rotor, caliper, or the entire system. These OEM (original equipment manufacturer) products not only keep your set of wheels authentic, but they're also specifically made for your vehicle, giving you long-lasting reliability.
Think of our service center when you need any brake repair, including the following services:
Brake maintenance
Brake rotor or pad replacements
Brake bleedings
Brake fluid flushes
Brake resurfacings
---
Signs You Need Brake Repair
When you're out on the road in your Mercedes-Benz, staying aware of how your car performs is a good idea. As we covered, you use your brakes all the time, so any hiccups or less-than-perfect performance should become noticeable.
Here are just a few things to keep in mind…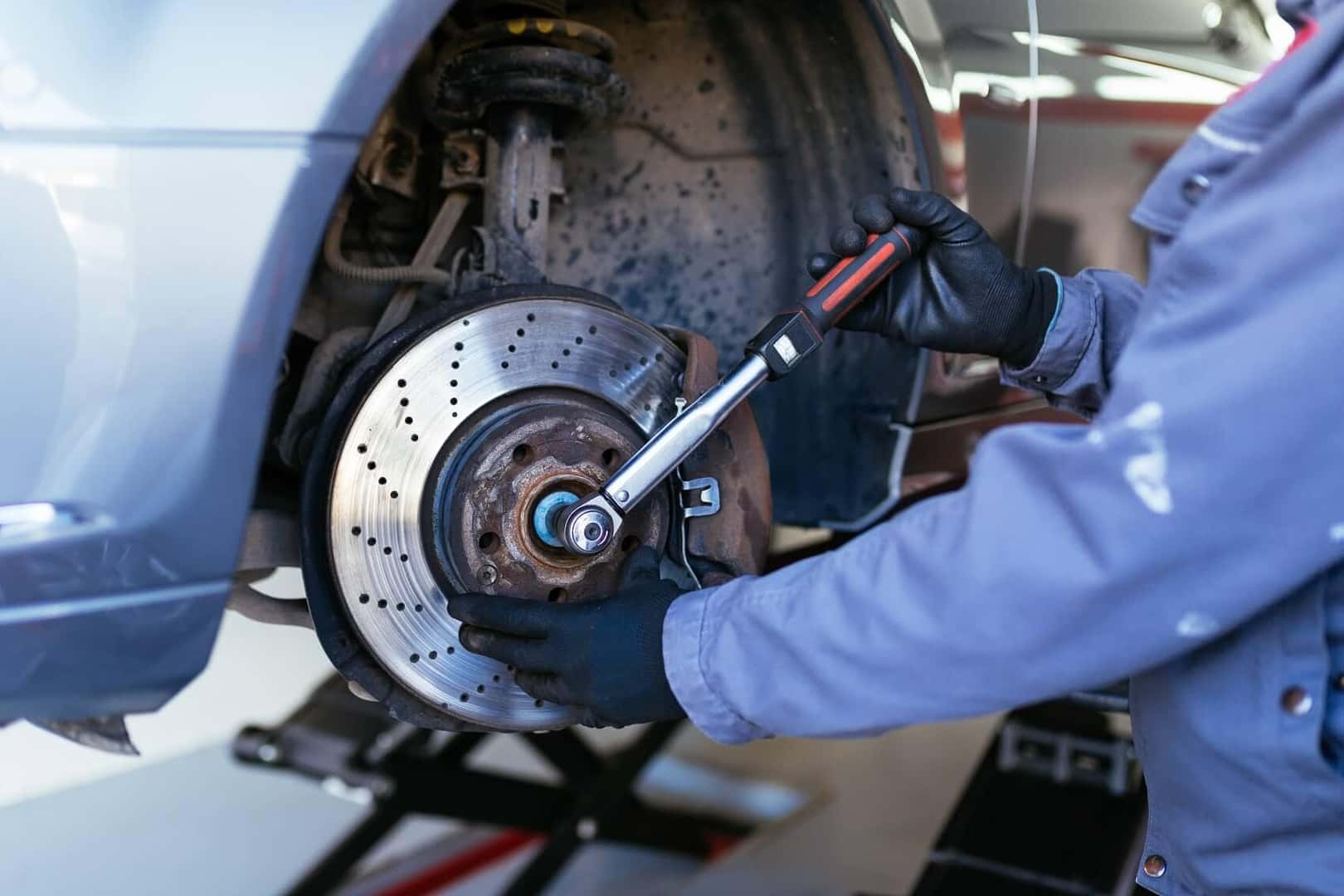 Lessened stopping power: If you need more time and distance to come to a complete stop, seek out our service center right away. Your brake pads may be too worn down and in need of a replacement.
Odd noises: Squeaking, squealing, and grinding sounds when you brake can have many different causes. If it's consistent throughout your travels, get it checked out by the experts!
Pulling to one side: If your car pulls to the side when you brake, your brake rotors may be out of alignment. The sooner this issue is resolved, the better.
Soft or spongy brakes: Needing more pressure on the brake pedal is a sign of possible brake fluid issues. Again, sooner is better when it comes to diagnosing and repairing brake problems since safety is always a top priority!
Brake dashboard lights: When one of a car's dashboard brake warning lights illuminates, it's a telltale sign it's time for brake service. Make your appointment to clear your dashboard today!
Excess vibration: Are you feeling your vehicle shake or vibrate when you press on the brake pedal? A brake rotor could be the culprit and will get worse over time. See what our team can do for you to get you safely back on the road.
Brake fluid leak: Leaking fluid, no matter where it's coming from in your vehicle, is a sign it's time for a service check-up. If it does happen to be a leak in your brake line, our team can fix the issue quickly.
Burning smell: Brakes that are overheated can lead to total brake failure. This is why it's crucial that if you smell something burning when you brake, to pull the vehicle over as soon as it's safe to do so. When you're able to, contact our service center for what to do next.
If you notice any of these warning signs, make sure to schedule an appointment with our technicians right away. Without immediate attention, you could risk causing more damage to your vehicle and losing brake power, which could be dangerous.
---
Get a Mercedes-Benz Brake Repair near You Today
Having quality, well-working brakes means you can take on your adventures in the Hanover, Plymouth, and Braintree, MA, regions safely and soundly. If you suspect your brakes need some extra TLC, or it's just time for brake maintenance, our team of professionals has you covered.
Contact us at Mercedes-Benz of Hanover to see what we can do for your vehicle. To schedule your next service visit, use our online portal, and once you arrive, we'll take care of the rest!